Infomercial services
In today's highly competitive markets, infomercials really sell. It's a widely known fact that people give a lot more credibility to good editorial content than to paid advertisements. A good infomercial will act more like an informational testimonial than a commercial message.
After all, anyone can claim that their own product is the best. But the careful wording of a professional infomercial will make it look like objective editorial content that will suggest someone else endorsed your product or service. Don't waste precious resources in trying to design your own infomercials when you can easily outsource them to Advertorial.org and get them quickly published on the Web.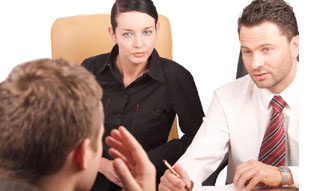 For the definition of what constitutes an infomercial or advertorial, please click here.
Advertorial.org has the knowledge, the experience and most importantly the right tools to write efficient infomercials that will really convince your prospects. What's more, all our infomercials can be specifically tailored to your exact needs and to your own industry.
Most companies today are either too busy, lack the knowledgeable people or simply don't have the tools to write a powerful infomercial that will really sell. What's more, we can host all your infomercials on our own Linux or Windows servers. Advertorial.org is a fully-owned and managed subsidiary of Avantex, one of North America's oldest and largest Web hosting company.
While we prepare your infomercial, we can also offer your business some important tips in the best way to write your commercial message for the maximum impact on your prospective customers. Do the right thing and order your infomercial today or contact us for more information.
We suggest you bookmark this website by clicking here.
Home
|
What is it?
|
Models & Pricing
|
Benefits
|
FAQ
|
Contact

    Copyright © Advertorial.org