Advertorials and SEO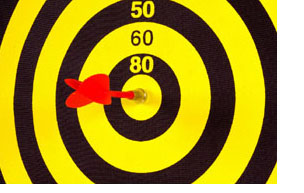 Carefully-designed advertorials with the correct linking strategy sanctioned by today's major search engines can have a drastic impact in the overall positioning and placement of a Web site in popular search engines such as Google, Yahoo, MSN and many others. Today more than ever, many Web sites suffer from poor or no visibility at all in the major search engines for many different reasons.
Advertorial.org has the experience in correctly linking your newly created advertorials so that they will be seen by Google, Yahoo, MSN, AOL and most of the largest search engines in use today. Taking the decision to have your advertorials written by Advertorial.org is the first good decision to make. The second one is for us to ensure that we correctly implement and execute a powerful linking method that will make all the difference in your site's visibility on the Internet.
This is the whole essence of our business model. If you only have advertorials or infomercials in print, you will be missing out on a very large Internet audience that would normally visit your Web site, contact you and then purchase your product or service based on the information contained in your advertorial.

More and more people today are searching the Internet to shop online and find the products and services they need. A carefully written advertorial with bulleted points, a correct linking strategy and the right keywords contained in your advertorial links will go a long way in carefully positioning your site in today's major search engines.
Additionally, this will boost your sales, increase your brand awareness and drastically increase your site's conversion rates.
Home
|
What is it?
|
Models & Pricing
|
Benefits
|
FAQ
|
Contact

    Copyright © Advertorial.org